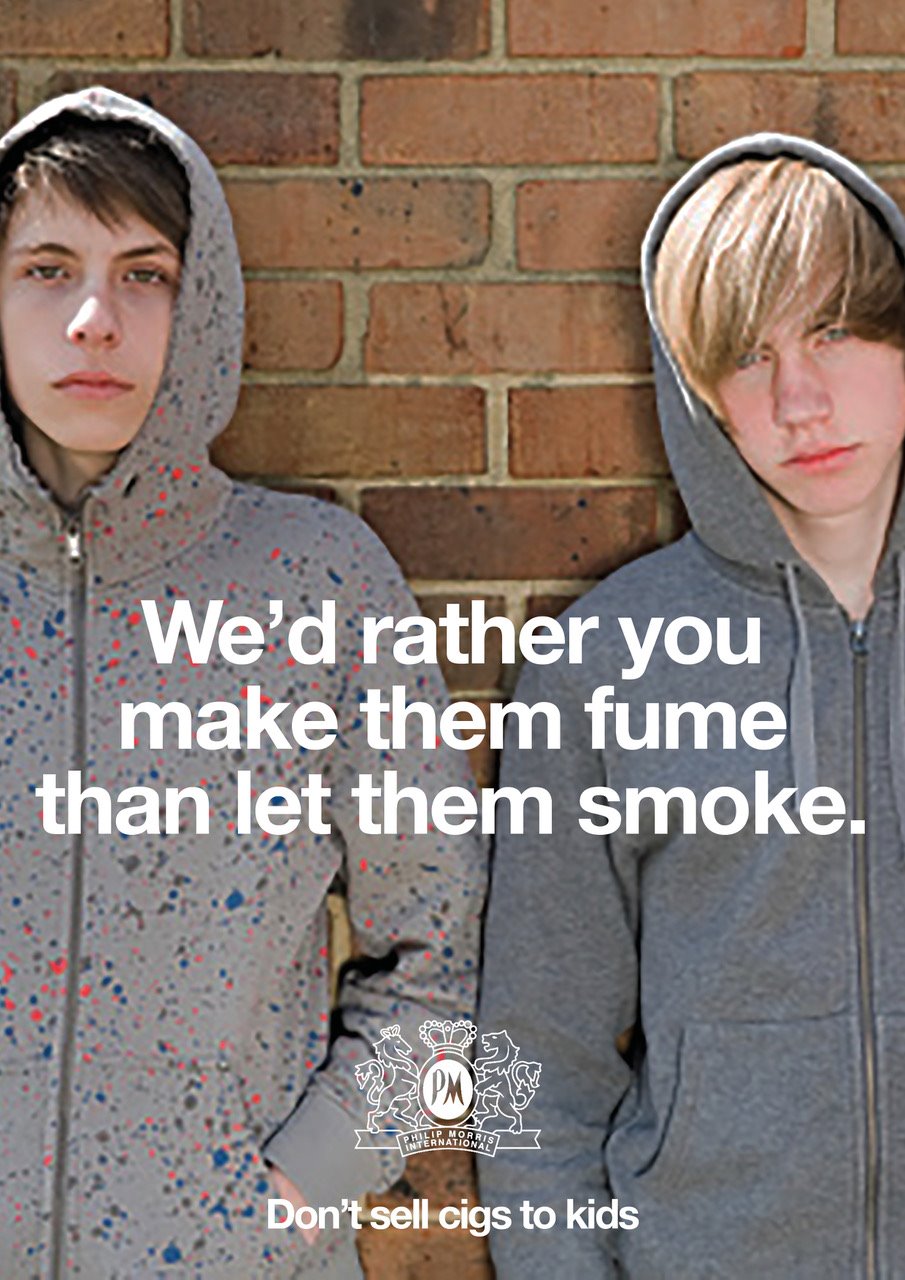 A poster idea for Philip Morris to send to tobacco retailers, urging them not to sell cigarettes to children.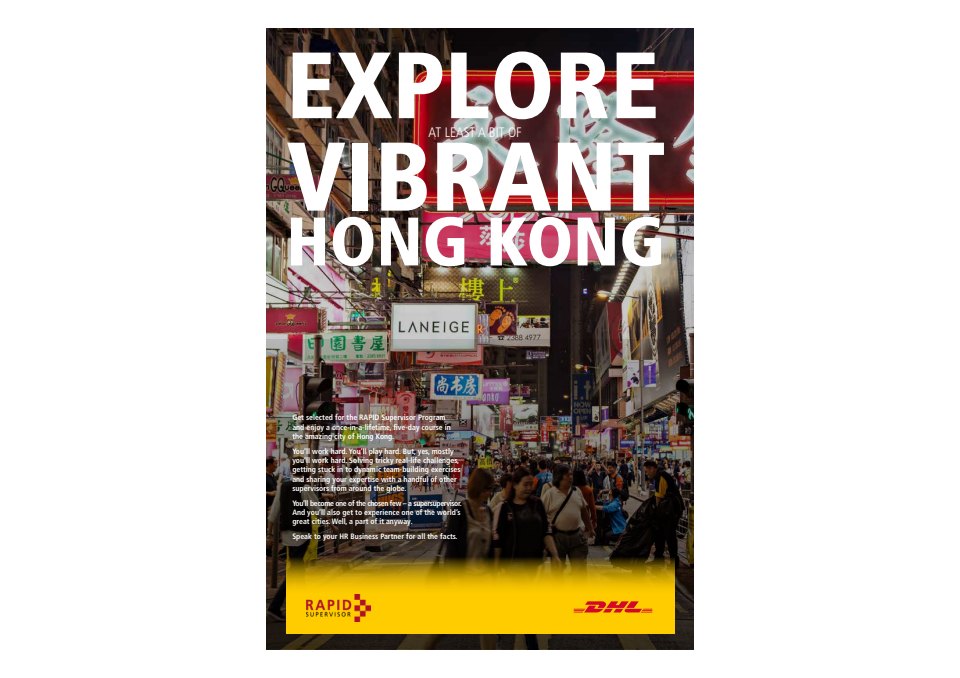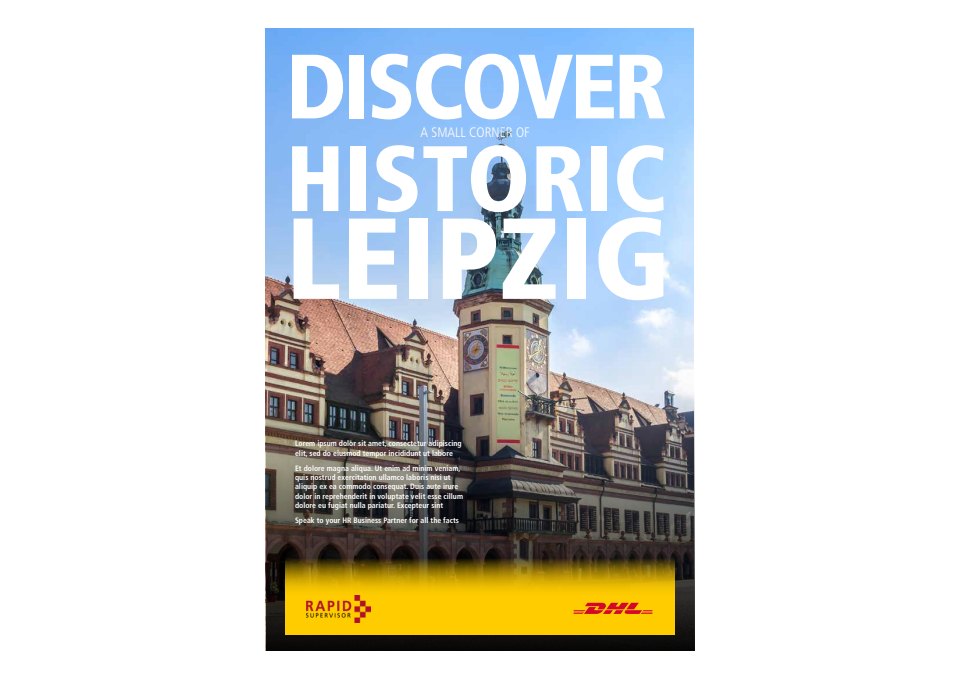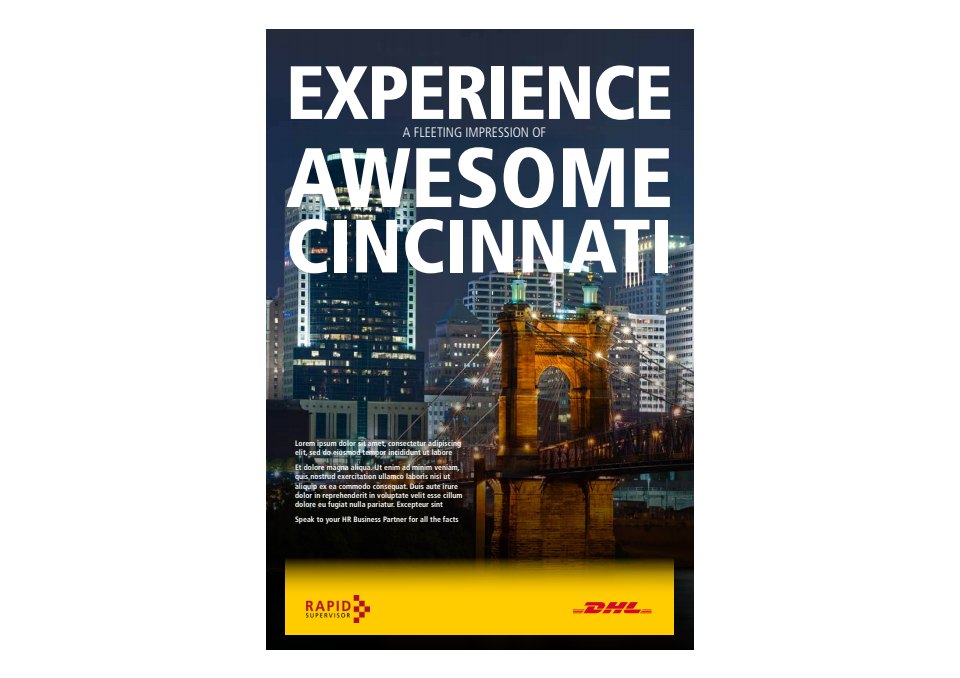 Internal campaign for DHL encouraging staff to apply for an overseas training program that promised little in the way of free time
Content here: https://discover.dhl.com/e-commerce/e-commerce-advice/curate-your-way-to-the-top.html
And here: https://discover.dhl.com/e-commerce/e-commerce-advice/19-ways-to-look-bigger-than-you-are?dm_i=4H80,N1WG,31NMC3,2PJTT,1
I helped DHL secure more of the bourgeoning e-commerce market with a series of ads that linked to content, much of which I also wrote.
Remember Telewest? Never mind. They were a big noise in telecoms for business and consumers. This pack was aimed at businesses and highlighted Telewest's suite of products aimed at maintaining business continuity in case of things like industrial accidents, terrorism or DoS attacks.
The pack contained the familiar (though hopefully not too familiar) hospital plasma bag, but containing Telewest-blue 'blood'. The idea was communications managed by Telewest would continue to be the 'lifeblood' of an organisation.
The pack was expensive but worth it. It achieved an ROI figure of 61:1, generating sales worth $8.3m. That's equivalent to lots in today's money.
HP B2B campaign through Publicis.
T3 Risk Management is a Swiss-based company specialising in minimising modern-day risks to property, data, investments and people. Got a few thousand to spare? They're here: https://secure.t3-rm.ch/en
A company that specialises in secure, off-site data storage. Here they are: http://astrahosting.co.uk/
My Bunteresque copy for Olympia, in an ad that's now almost as old as the language it was intending to parody.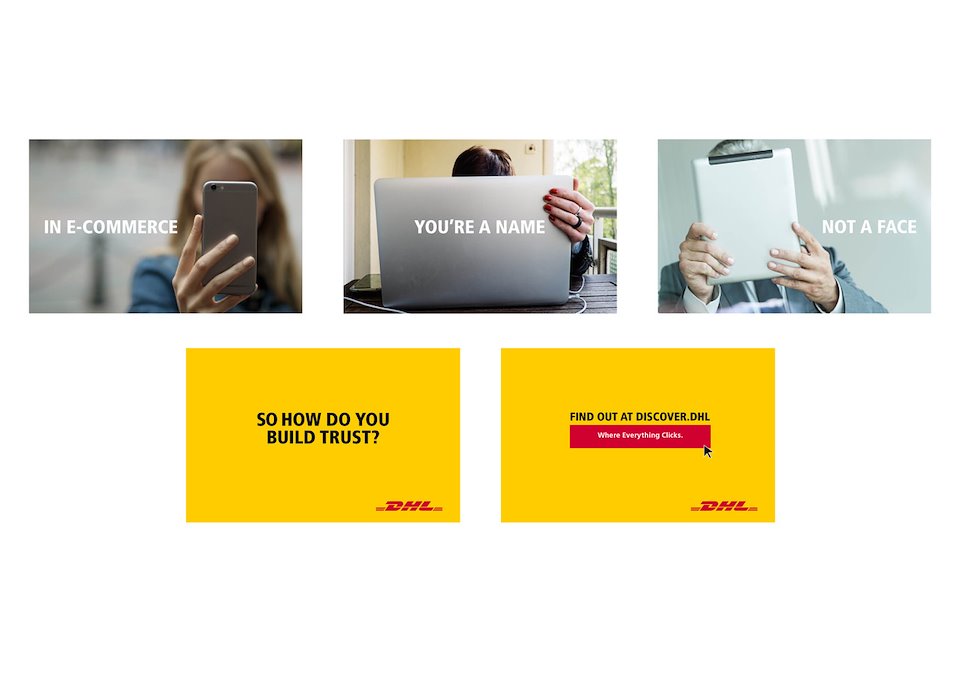 A series of animated GIFs, MPUs and cinemagraphs I devised with James Ellis while at Maverick. You'll just have to imagine the motion...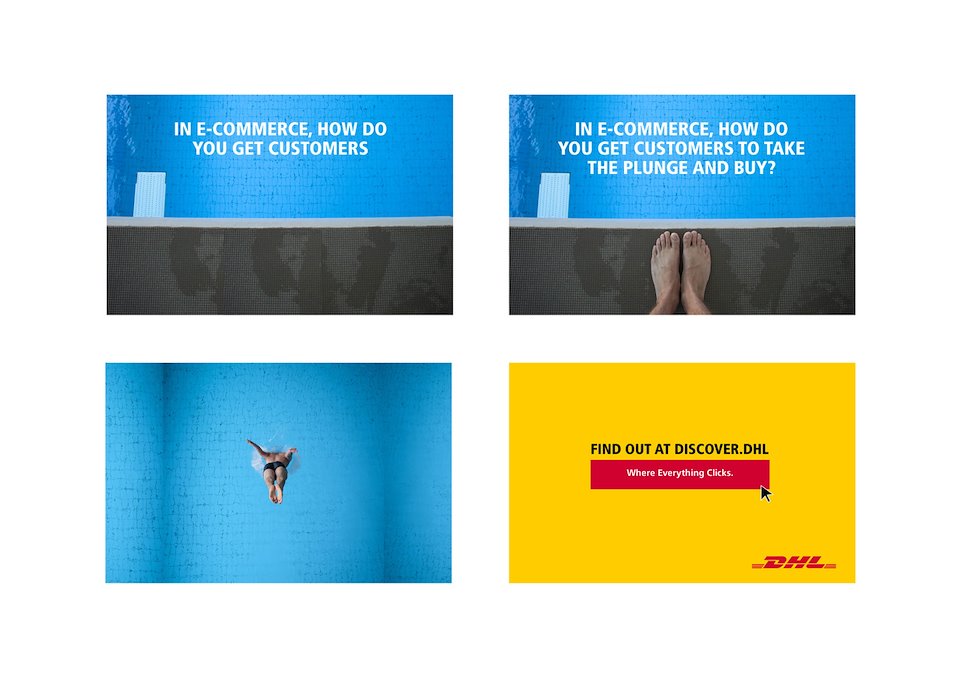 I came up with the strapline and motivational elements for a DHL internal training program.